News
Welcome to the csarchitects news page.
Check out our latest newsletters below and click on the "read more"
link for further information.
If you would like to receive our latest newsletters by email, be sure
to subscribe to our newsletters by filling in the form at the right.
Newsletter Sign-up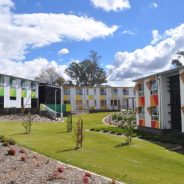 Pondering Prefab – Part 2 In Part 1 of this this two-part insight article, Christian Skou, Director of CSArchitects, looked back at the origins of Prefabricated Construction and traced its development through Europe the US & Canada. In Dude, Where's my Lego? Part 2, Christian considers the future of prefabricated construction; it's evolution and potential to improve the Australian building industry.   Why Prefab Construction? Prefab and Modular technologies are squarely positioned to increase future construction market...
read more